Route Me Mail and Delivery Co
Developer: Elushis
Publisher: Elushis Music & Gaming
No. of Players: Single Player
Platform: PC
Release Date: August 19, 2021
Genre: Adventure, Casual, Indie, RPG, Simulation, Strategy
Supported Languages: English
Steam Achievements: Yes
Controller Support: Full Controller Support
Trading cards: Yes
New Game Mode "A Postal Life"
New Maps + Routes
Basic Combat
+ More!

He's the one who knocks…
To let you know about your mail!




Complete various routes across multiple cities before your work day ends.
Memorize your routes and knock them out in record time to become the best Postman that the company has ever seen!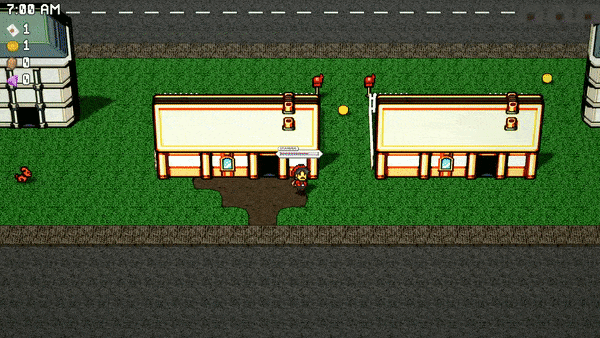 Upgrade your Postman's abilities and buy decorations for your house at the Route Me Shop. It's also a good idea to pay off your debts!

Collect Hidden Mail and deliver Special Packages to increase your daily payout.
Become the ultimate postman!

Key Features:


Climb over buildings and obstacles
3 Cities and over 16 Routes
Properties that can be furnished
Companions that follow you
Upgrades such as Speed Boost Pads + Puppy Frightening Devices to keep those dogs at bay!
Once a route is started it can be completed in any order that you wish
Mail depot HUB


Also available on the Nintendo Switch!
System Requirements (minimum) :
OS:

Microsoft® Windows7/8/10 (32/64bit)

Processor: Intel Core 2 Duo processor or AMD Athlon™ 64
Memory: 2 GB RAM
Graphics: Intel HD graphics 4400 or more, Radeon HD graphics 5430 or more, OpenGL 3.0 or more
Storage: 1 GB available space
Available at the following Stores:
Videos from the community: